Top Door Alarm®
Selected to protect more than 2,000 patient room doors across the nation, Top Door Alarm (TDA) provides medical staff continuous detection and notification of suicide attempts when a door is used as a ligature point. State-of-the-art photoelectric sensor technology, available for both the top and bottom of the door, recognizes presence before the pressure is ever applied to the door, allowing for life-saving proactive emergency response. Designed for both new facilities or existing retrofits, on conventional or pivot hinge applications, Top Door Alarm can design a solution specific to meet your needs.
Top Door Alarm Patent No. US008646206B2.
TOP DOOR ALARM ACCESSORIES AND UPGRADES

Dedicated to patient safety, Top Door Alarm offers the specialized accessories you may need in customizing an integrated door system designed to meet your unique safety needs, which include:
Ligature detection for both the top and bottom of the door
Ligature-resistant hinges, including single and double-acting continuous geared, and pivot hinges
Ligature-resistant door handle hardware
Ligature-resistant door strike solutions
Barricade-resistant door solutions
PRODUCT DEMONSTRATIONS

The selection of a patient safety product and system is a critical decision often made by multiple members of your team. Top Door Alarm understands the importance of this decision and offers team presentations and on-site demonstrations of our system and detection options.
To inquire about opportunities to schedule a demonstration for your team, please email Top Door Alarm at Door Controls USA.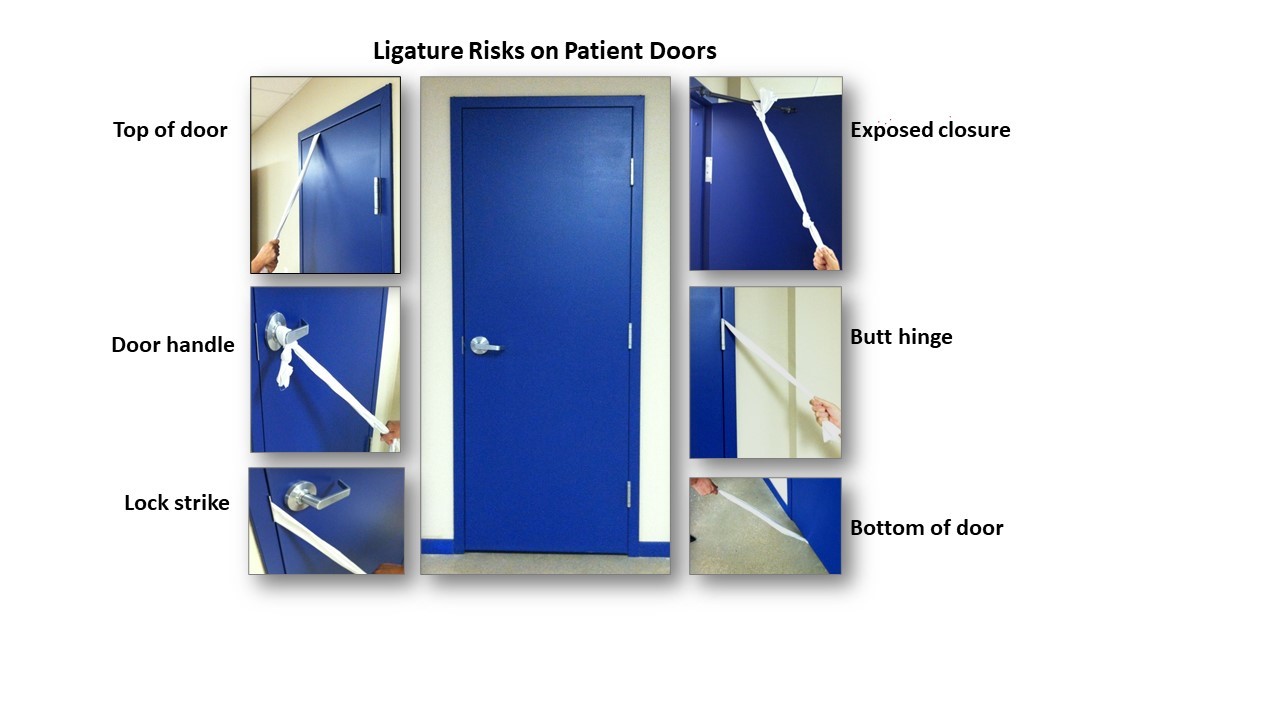 Top Door Alarm
has state of the art sensor technology
1,500 suicide
attempts occur in hospitals each year
75% of inpatient
suicide methods involve patient door(s)